Have you ever wondered about the cost of running a tea blog and offering events?
I have started thinking of Tea Infusiast as a passion and a business, charging for the tea events and groups that I organize. Some people have been curious about why. In this post, I share what spurred me to develop a business side to Tea Infusiast.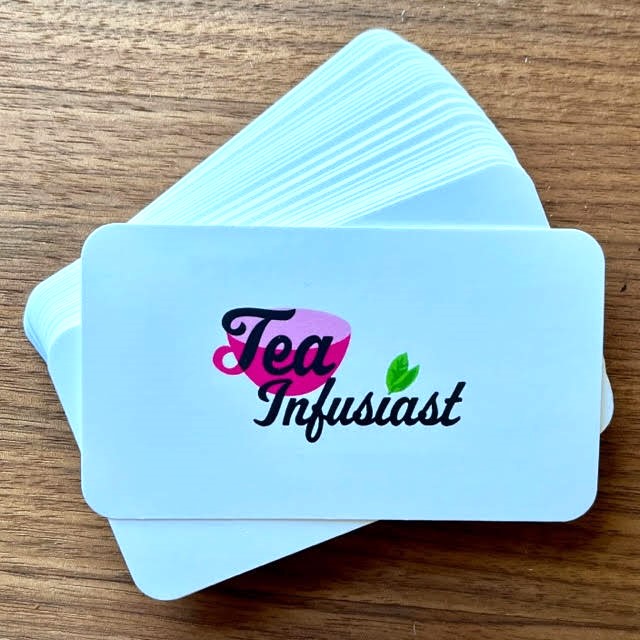 Expanding Beyond the Tea Blog
As my knowledge, love, and experience with tea have increased, I have become interested in ways, in addition to the tea blog, to connect people with tea and to each other. I signed up for Being Tea's Teacher Training with no intention of moving into a professional tea space. To me, the curriculum was exciting. The practical insights and content about inclusive and trauma-informed teaching really interested me. I also knew from experience that the educator behind the training, Sooz Hammond, created wonderful community spaces. (You can read my perspective on the fantastic Tea Teacher Training in an interview on the Steap'd blog.)
When I had the idea for Story of a Teacup–an event where tea lovers share the significance and "story" of a beloved piece of their teaware–I couldn't wait to make it a reality! It was definitely a passion project! I've run multiple sessions of that event as I am writing this blog post. Previously, all proceeds went to charitable organizations.*
As I thought about making Story of a Teacup a recurring series, and had ideas for other tea events and groups (like the Virtual Tea Table group), I realized it was time to think differently about what I was doing. The move from tea blog to offering events felt different. Three major factors made me think of Tea Infusiast as a passion and a business: mounting cost, respect for tea professionals, and acknowledging what I bring to the (tea) table.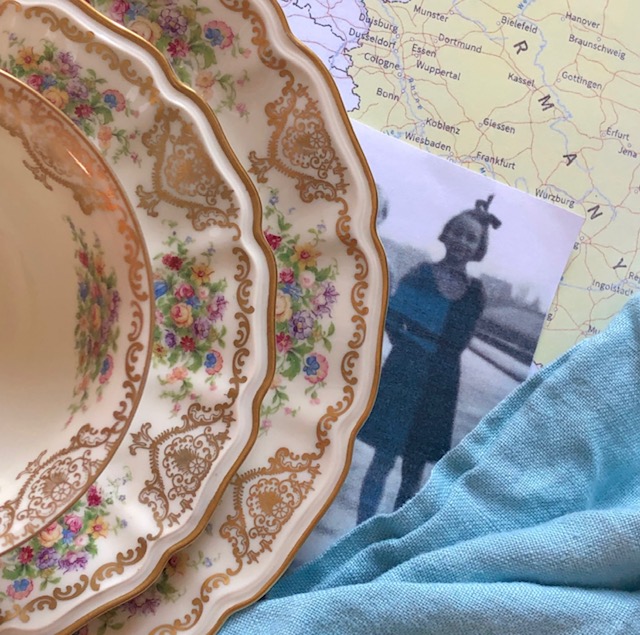 Cost of the Blog and Running Events
First, as I paid for new services and goods to offer and publicize my events, I realized the cost was mounting. Running a blog isn't free, as Nicole Wilson of Tea for Me Please has noted. I pay a modest monthly fee to host my website. Premium plugins to improve the user experience add to the expenses, as does a spam blocker to help me maintain the site.
I tried economizing by getting rid of the spam blocker once. Holy Spam Explosion! That blocker earns what I pay for it! I got it back quickly. (Who knew spambots cared about small tea blogs?!)
Besides the cost of running the website, some of the other Tea Infusiast expenses include:
Zoom business account that allows for events over 40 minutes long
Survey tool to allow people to subscribe to my newsletter, register for events, etc.
Weblink customization tool (to change unwieldy URLs into friendlier ones)
Web-based graphic design program to create the newsletter, event slides, and infographics
Business cards (Still have my doubts about whether these were necessary)
Tea training and classes to increase my understanding and experience with tea and to build and sustain relationships in the communiTEA
So, as you can see, offering tea events and tea groups that I am passionate about involves business tools and training that cost money.
Respect for Other Tea Professionals
Besides the direct monetary costs of running the blog and offering tea events, my respect for tea professionals played heavily into my decision to start thinking of Tea Infusiast as a business. Creating and delivering excellent tea events requires skill, knowledge, experience, training, planning, and time.
It's easy to think that because something is fun, or it looks easy, that it shouldn't be decently compensated. If you have ever taught a class or done event planning, however, you know that looks can be deceiving. In fact, skilled people put a lot of work behind the scenes into events that run smoothly and successfully. It's often the "fun" part that is most visible. Alas, not all parts are fun. (Hello, Marketing! I'm talking about you!)
I would like to support the skilled people who are doing this work and providing valuable services, products, and communiTEA spaces. They deserve to make a living wage and be fairly compensated for their skills and labor. If I am offering my services for free, or only at nominal prices to support charities, how does that impact the people who work in this professional space? From my perspective, it undercuts them.
Acknowledging What I Offer
Awareness of my own growing experience and skills played into the decision to start charging for my events and groups, too. In addition to decades of drinking tea, many classes and workshops over the years have expanded my understanding of tea. Among them, the seven-plus months Being Tea Teacher Training stands out as particularly helpful and comprehensive.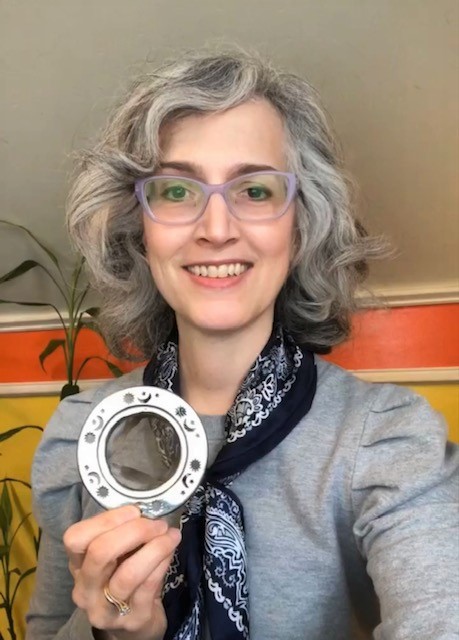 Besides tea classes, I've also developed skills from studies and courses in mindfulness, meditation, and self-compassion. And, when planning my tea events and groups, I draw on more than twenty years of experience in higher education and lots of training in creating spaces attentive to diversity, equity, inclusion, and belonging.
Bottom Line of Tea Event Work
Running the tea blog and organizing and offering tea events and communiTEA groups is a passion and a business. I enjoy writing on the blog and creating and offering tea events. Still, it costs time, money, knowledge, and skills. I hope I am creating valuable and accessible content and experiences for tea lovers. My goal is to offer meaningful ways for people to connect with and through tea. Charging for my services will allow me to continue in this beloved tea space. It also honors the work that tea professionals do, and that I increasingly do, too.
*I continue to support nonprofit organizations that I believe in. 10% of all Tea Infusiast proceeds between January 1st and June 30th, 2023, for example, will be donated to Caring Across Generations. I will choose another organization for the second half of 2023.