Paquita is a tiny and lovely tearoom and shop in the West Village neighborhood of Manhattan in New York City. You can find them on Instagram @paquita.nyc.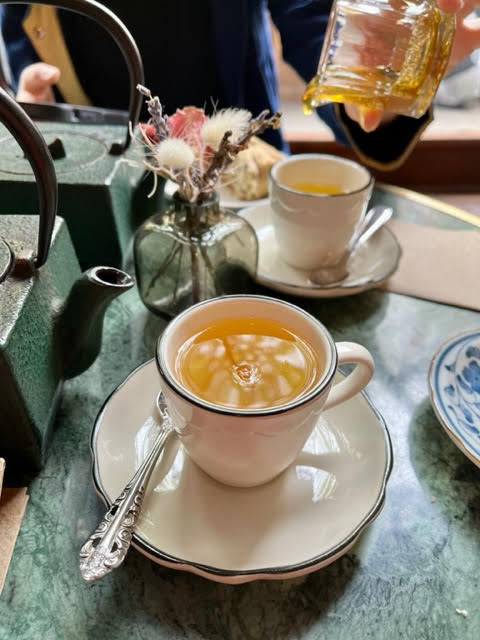 You can enjoy a pot of tea, tisanes, coffee, and a small assortment of baked sweets–including some gluten-free options–at Paquita.
It's a very small and lovely space. Two tiny tables (very close together) are available inside by the front window. Wooden shelves and deep green accents provide an inviting and soothing color scheme. Cheerful copper tea canisters line the walls. Also, there's a beautiful hammered tin ceiling. Additional seating is available outside.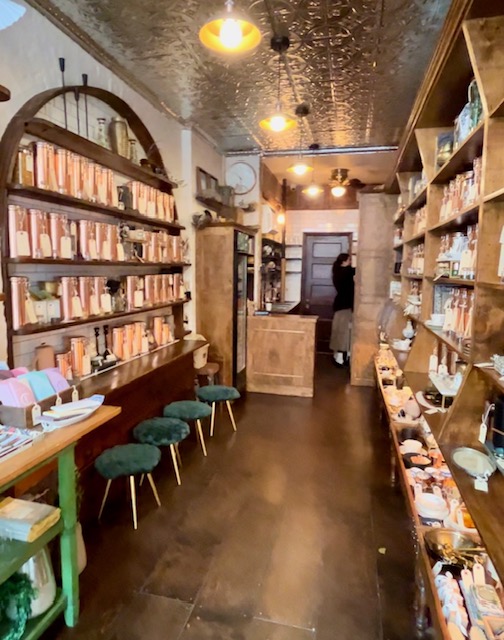 Paquita also sells: teaware, accessories, small porcelain dishes, artisanal chocolate bars, small dried flower bouquets, and more.
You can purchase loose leaf tea and tisanes at Paquita, too. They require a 50 gram minimum purchase of most teas.
On my first visit, I enjoyed a floral and bright first flush Darjeeling. My daughter had a really bright lemon ginger black tea. We tried the blueberry scones and the chocolate tahini cookie (gluten free). I really enjoyed the cookie! It had a great balance of sweet, salty, earthy, and chocolate.
When we had our tea, I appreciated the cast iron tea pots, the small cups and saucers, and the beautiful teaspoons. The diminutive vase of dried flowers on the table added a lovely touch of color. I asked for an extra saucer so I could remove the infuser basket from the teapot once my tea was steeped to my preference. They were very obliging.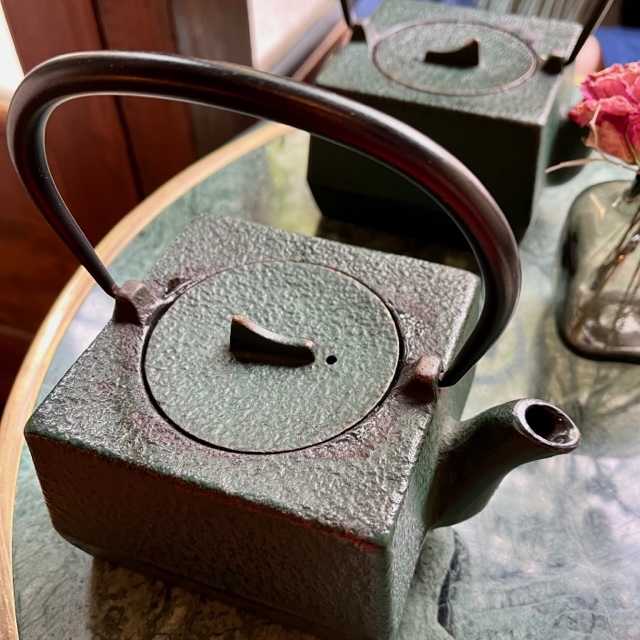 In short, Paquita is a beautiful spot to enjoy a pot of tea and a little sweet.
Interested in other NYC tearooms, check out my overview of T Shop in the Nolita neighborhood of Manhattan! On Instagram, I also have a guide to teahouses I have visited in 2022-2023.