When I say I love tea, I emphatically mean the beverage made from the leaves of the Camellia sinensis plant. I don't mean herbal teas (AKA tisanes). My desire to drink tasty beverages, however, is greater than my ability to tolerate caffeine (sadly), so I am constantly searching for caffeine-free tisanes that I enjoy. I have been experimenting with tisane recommendations to match tea moods or preferred flavor profiles.
Tisane and Tea Chart
The chart below is subjective, of course. It shares which tisane I will reach for if I am craving certain tea flavors and don't want (or can't have) more caffeine. I hope it helps you with tisane recommendations to match your tea mood.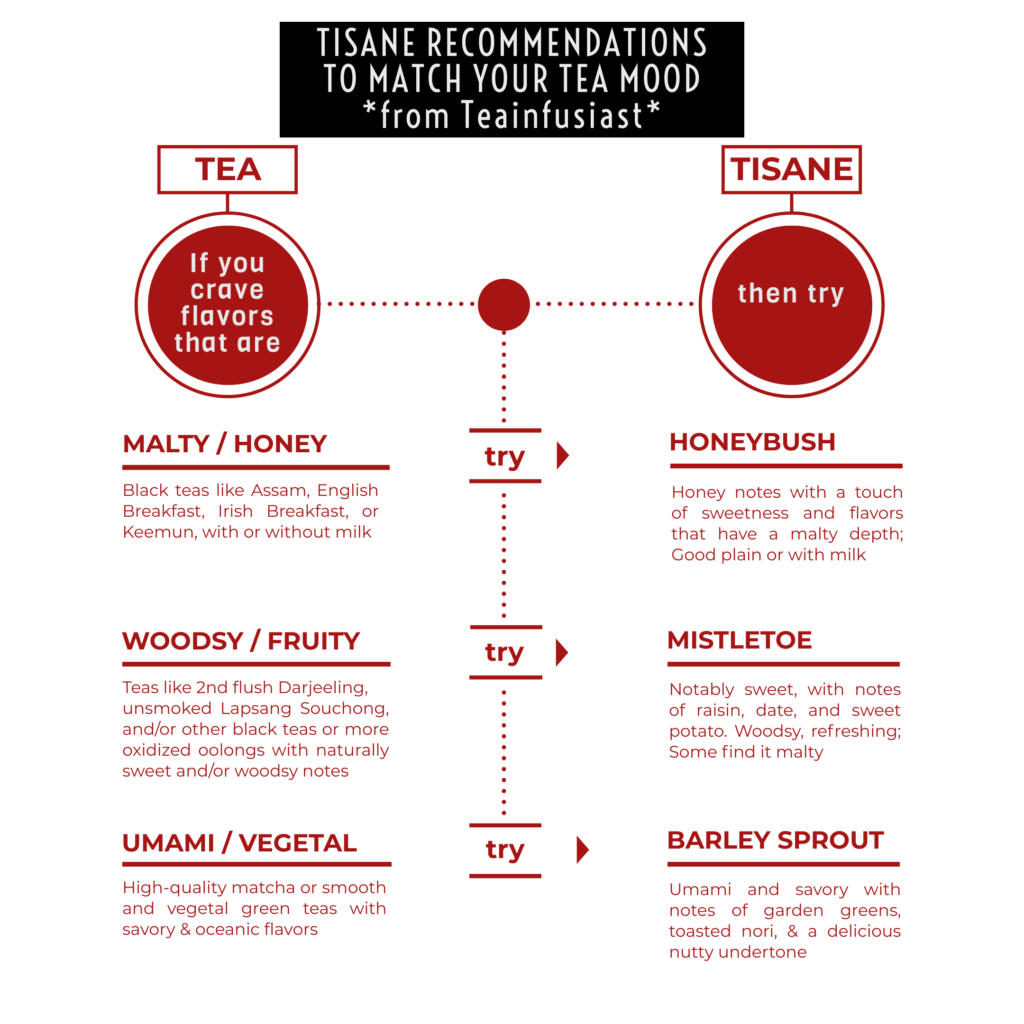 Recommended Vendors
You can buy herbal teas from many different places. If you don't already have a preferred vendor, I highly recommend SerendipiTEA's Honeybush and Soocha Tea's Mistletoe and Barley Sprout. I don't have a financial relationship with either company. I simply enjoy their teas and tisanes.
In the mood for a flowery, pink, and spice-centered caffeine-free latte? You might enjoy my Rose Cardamom Latte recipe.
Which tisane do you reach for if you are in a particular tea mood? I would love to know. If you give this chart a try, I'd also enjoy hearing how it worked out for you.