Join one, two, or all three sessions of November's Virtual Tea Table. This series creates a welcoming weekday space to rest in community with other tea lovers.
What Is The Virtual Tea Table?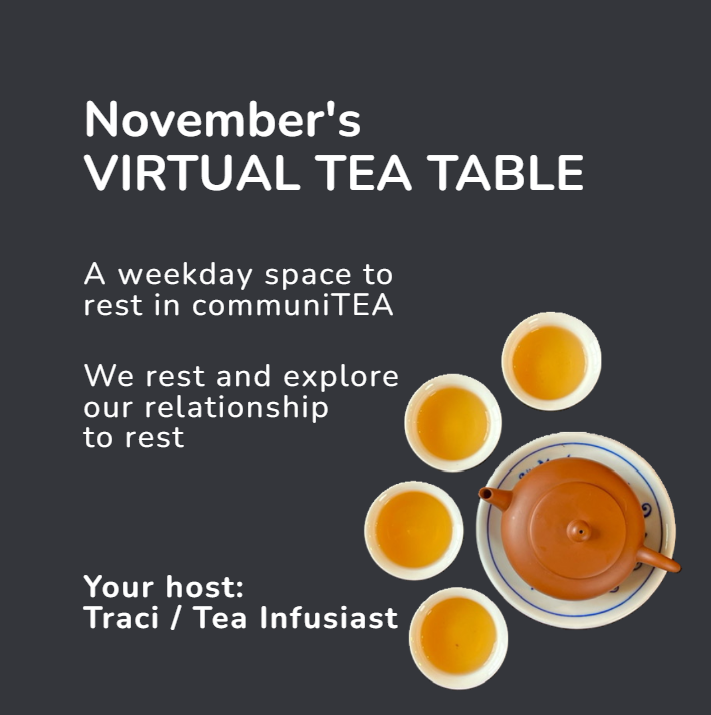 Hello Tea Friend! If steeping tea together, resting in communiTEA, and exploring other ways you might live a more restful life sound good to you, then I warmly invite you to gather around the Virtual Tea Table in November.
Read on for details and how to sign up for one, two, or all three sessions of November's Virtual Tea Table gatherings.
Why Does the Virtual Tea Table Meet On A Weekday?
Rest is important–not only at night and not only on the weekends. We aren't robots! By resting during the workweek, we get to honor our humanity and hopefully end the week feeling more energized. Scheduling rest AND doing it in a supportive community can help us follow through on our intention to rest.
I've written more about this issue, in my post "Making Time to Pause, Especially When Busy."
November's Theme and Dates
Tea Friends who join all three November sessions will get a per session discount. Additionally, after the third week, Traci shares curated resources from our gatherings with everyone who signed up for all November sessions.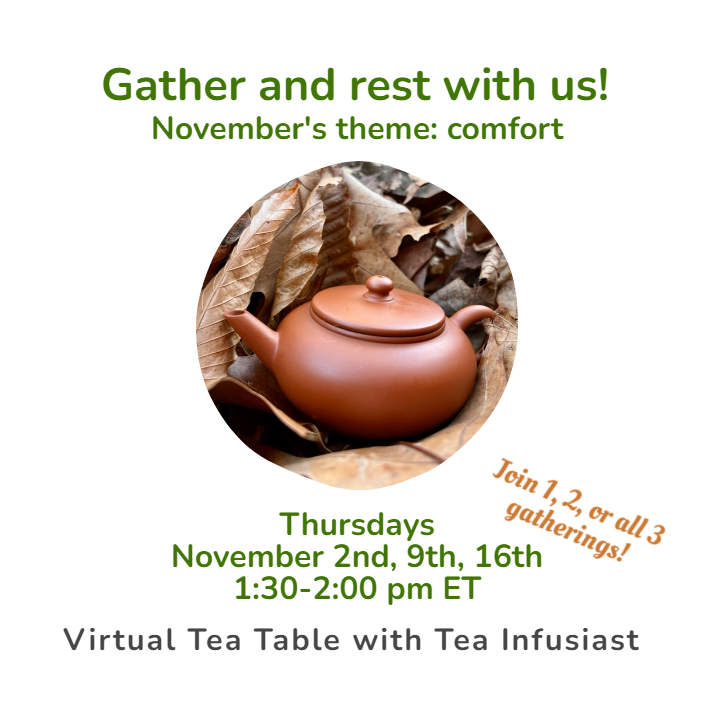 *Note: If Traci has to reschedule a gathering due to illness or emergency, it will be rescheduled for *Tuesday* November 21st, 1:30pm ET.
What is a Virtual Tea Table Session Like?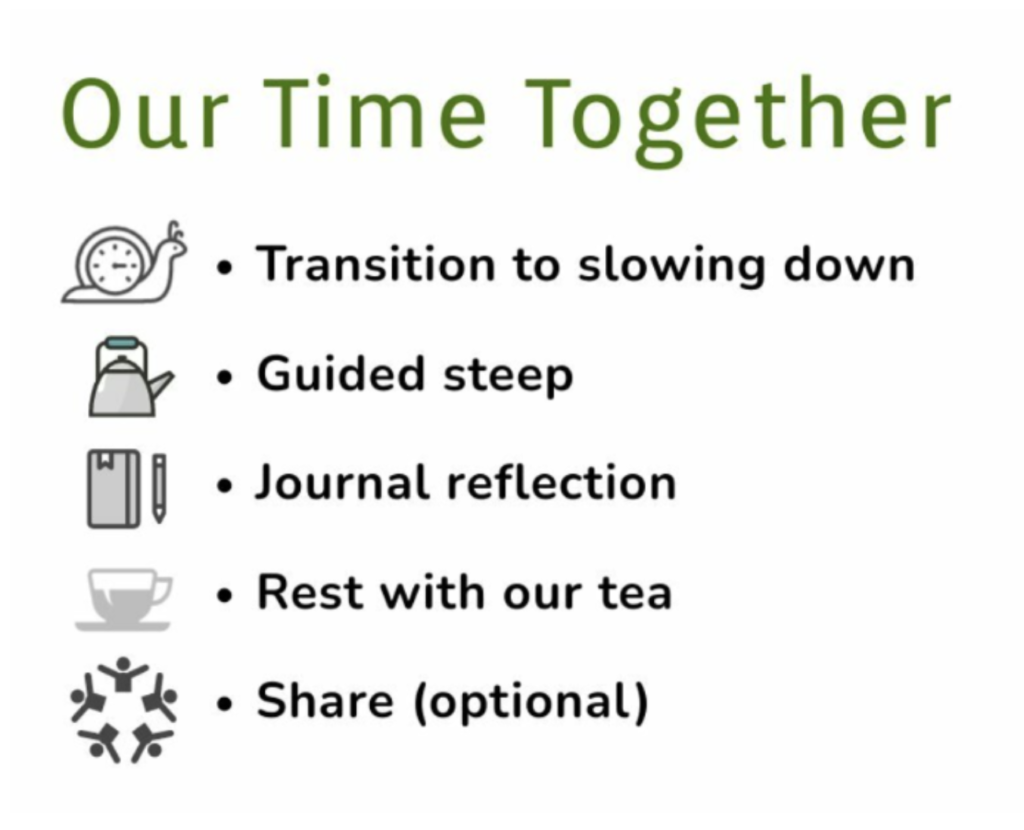 I welcome participants to adjust the practices that I lead for their comfort. I also provide some ideas for modifications as we practice.
Cameras can be on or off. Sharing is optional and can involve using audio and/or the chat feature, etc.
Cost and How to Sign Up
The Virtual Tea Table has a new, streamlined cost structure. To join us for this rest practice with other tea lovers:
$7 USD per session
$17 USD for a monthly pass to all 3 sessions
SIGN UP FOR NOVEMBER'S VIRTUAL TEA TABLE OR ASK QUESTIONS HERE.
Through December 2023, Traci donates 10% of Virtual Tea Table proceeds to a nonprofit. Caring Across Generations advocates for U.S. public policies to better support caregivers and their families.