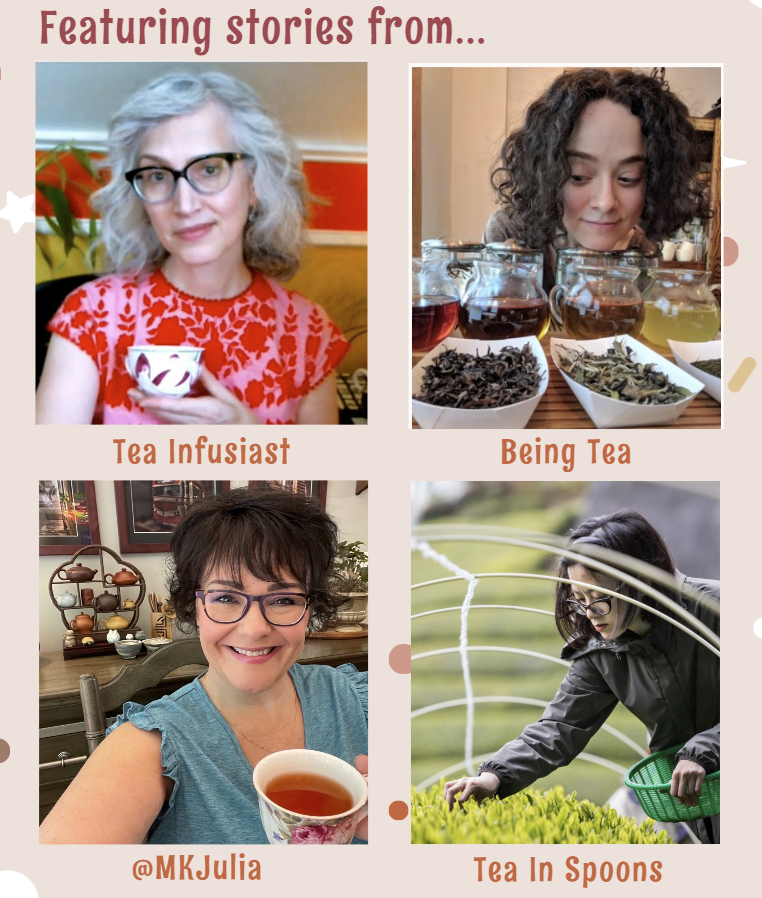 Do you love tea, teaware, and stories? Supporting caregivers? If you answered "yes," join us for Story of a Teacup!
On November 5th, we will join online, settle in, and steep tea together. Then, we'll listen to four members of the tea community tell us the backstory about a special piece of teaware from their collection. We have a great lineup, including: Sooz from Being Tea, Connie from Tea In Spoons, Julia from @MKJulia. I'm also excited to share a story. [This event has passed. We raised just over $300 for a non-profit, as explained below.]
Read on for details and how to reserve your ticket!
All ticket sales from the November 2023 Story of a Teacup will be donated to Caring Across Generations–a nonprofit that promotes policies and stories "to provide better care for our loved ones, better support for our families, and better jobs for caregivers."
A heartfelt thanks to all the storytellers for generously donating their time and storytelling skills to support this charitable fundraiser.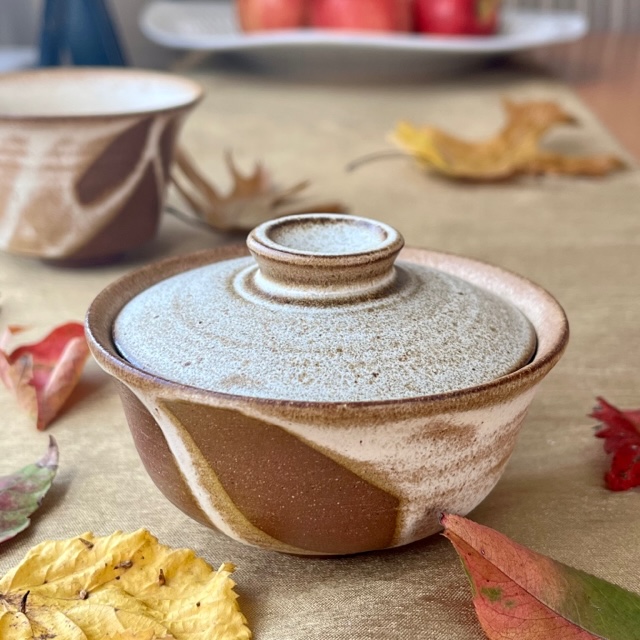 Story of a Teacup Event Details
Host: Traci from Tea Infusiast
Live, Online Event: Sunday, November 5, 2023
Time: 2-3:15pm EST
An event recording will also be made available to ticketholders for a month.
Storytellers: Connie (Tea in Spoons), Julia (@MKJulia), Sooz (Being Tea), Traci (Tea Infusiast)
Tickets Prices are Sliding Scale:

$10 (for tea friends experiencing tight finances)
$20 (suggested donation)
$30 (for tea friends in a position to help support the reduced-rate tickets)

We are donating all ticket sales to: Caring Across Generations
CLICK HERE TO RESERVE YOUR TICKET FOR STORY OF A TEACUP. [This event has passed.]