This post explains the relationship between my tea and rest practices, the journey they took me on, and how to register for the events they inspired me to create. My August and September 2023 events center on rest!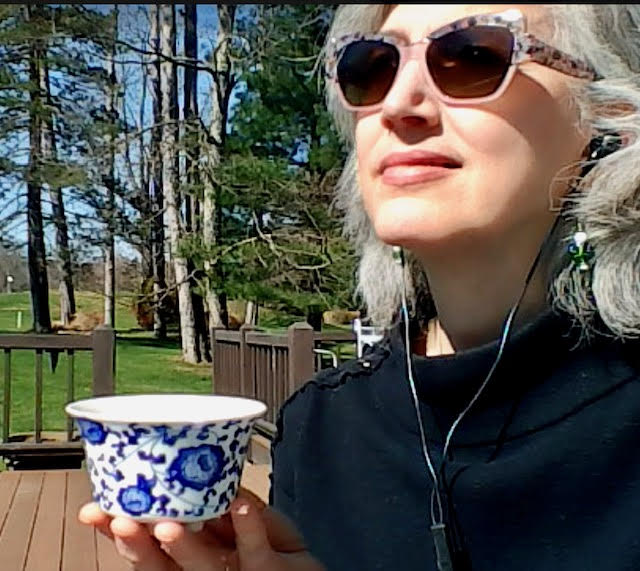 Tea Was My First Portal to Rest
Tea was part of my rest practice long before I thought of it that way. For decades, tea time was a non-negotiable part of my day. It carved out space in the morning to sit still, feel the warmth of the mug, and savor the aroma and flavor. My mom modeled this practice for me growing up, so I slipped into it without thinking. A real gift!
I'm not saying I never ran out the door some mornings clutching a commuter mug of tea–I sometimes did! But, even if I had a few sips in the car on the way to work, I'd sit down and finish my tea once I arrived in my office. It helped ground me.
In the afternoon, tea time made me slow down, take time to attend to my needs, and be in the moment. As recently as a few years ago, it was often the only pause during very hectic work days.
My tea practice has evolved in many ways over the years. I've heartily embraced loose-leaf teas. (So many ways to enjoy tea!) I've also expanded the kinds of teas I drink. What's more, I've learned to love gongfu tea (in addition to the western-style I grew up with). The change with the biggest impact on my life, however, is how I have leaned into and expanded tea as my practice to rest.
Life Without A Deeper Rest Practice Became Untenable
Many factors inspired me to seek out ways to rest more deeply. Burnout at work in academia, a nervous system that was almost always stuck in high gear, and physical conditions that were worsened or triggered by stress finally became impossible to ignore. I vividly remember the day I was walking to my office and realized that my mind was spinning and my heart was hammering away. I knew I had to find a better, more humane way to live my life.
That realization and heartfelt, tearful conversations with my dear sister, Kim were pivotal in helping me search for a better way. I knew I had to learn to build better rest practices into my life–not only on weekends or vacations (although those, too!), but in a daily, habitual way. Tea, of course, was a foundation around which I could build other restorative habits.
Experiences that Inspired My Move toward Rest
On my journey to expand my tea and rest practices, I read so many books! I devoured books that shared beautiful stories about individual and communal rest practices. I delved into readings about the biology, politics, and spirituality of rest. Workshops on developing boundaries, listening to my body, and "liberating" my approach to work from oppressive systems gave me helpful tools. I also revived my journal practice. Writing for myself helped me process what I was learning intellectually, physically, and emotionally about rest. More recently, I also attended an incredible yoga nidra retreat. (Shout out to Tracee Stanley and Shawn Moore for sharing their brilliant gifts!)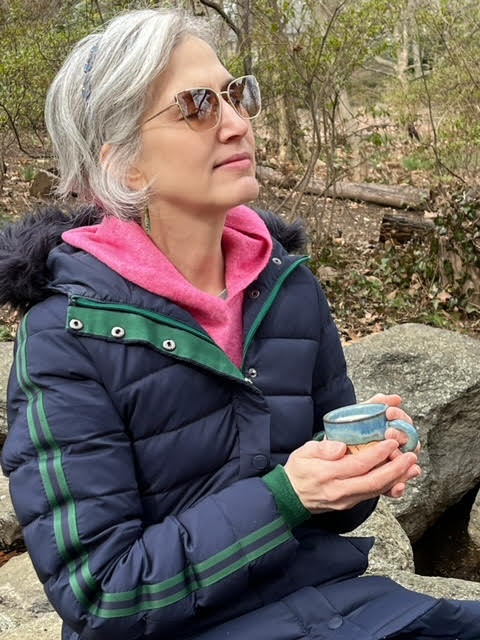 Re-building my long dormant and erratic meditation practice was particularly life-changing. I attended meditation workshops, joined a 40-day community challenge, and am taking an intensive mindfulness course. Joining the supportive community and weekly mindfulness practice through Being Tea has been wonderfully supportive of my rest practices, too.
Did you catch, by the way, my reflections on one of rest experiments–shared with dear friend Taniya from YogaTeaPoetry? If not, you can find it in my post "Information Rest, Traci's Perspective."
Building a rest practice that sustains me is a lifetime process. In the midst of this process and progress of building a rest practice, I have gained many insights and tools that I am inspired to share.
August and September 2023 Events Centered on Rest
Subscribers to Tea Infusiast News, my monthly newsletter, by the way, enjoy discounts for the events described below.
My upcoming August and September events center on rest. "Build Your Rest Practice" is a 60-70 minute online workshop I'm offering on Wednesday, August 23rd at 8:00pm EDT. It focuses on guiding participants tap into feelings, flow, and habits to build or enhance their rest practice. Although ANY day is a good day to start a rest practice, the beginning of a new month can be particularly inspiring. By offering this workshop toward the end of August, I hope it will provide participants with a plan to move into or start September by scheduling workable rest habits into their week.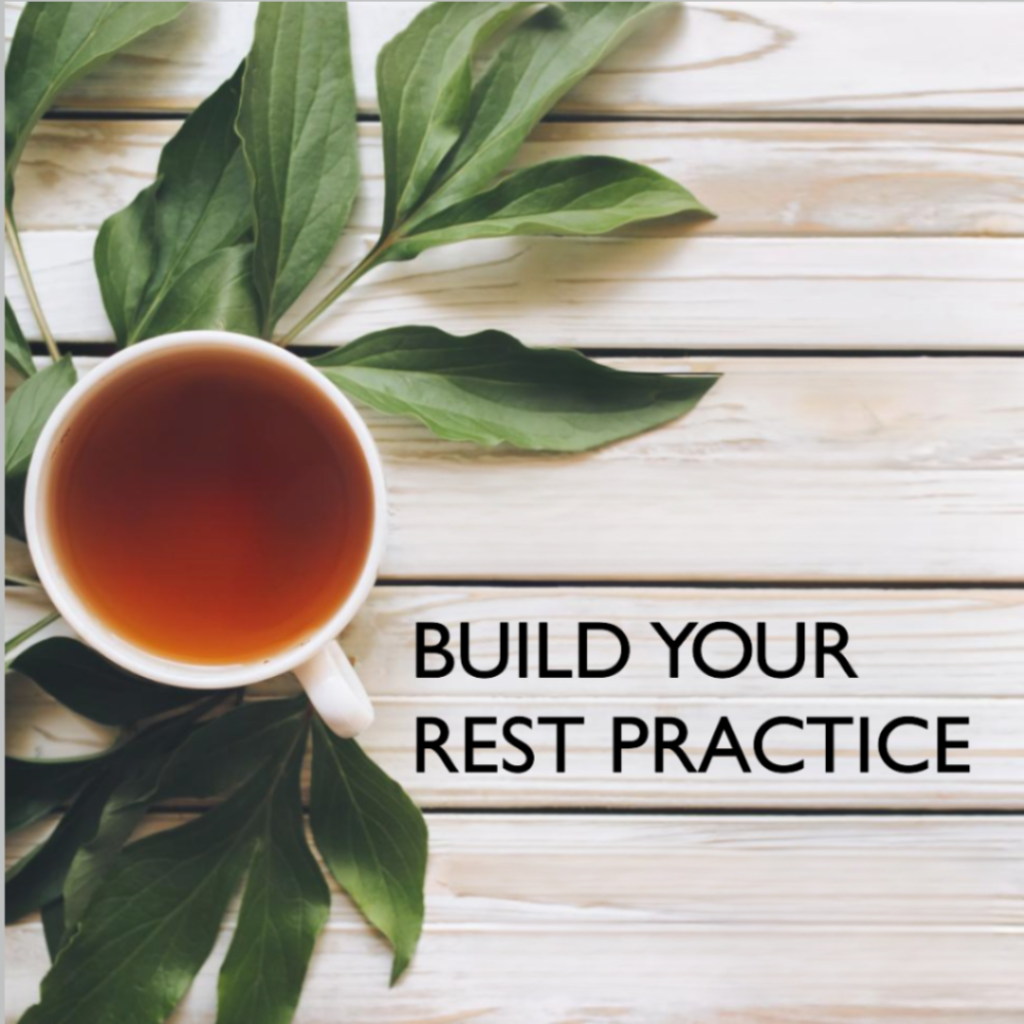 Build Your Rest Practice
An Online Workshop to Plan Small Restorative Habits into Your Week
Wednesday, August 23, 2023
8:00 pm EDT
THIS EVENT HAS NOW PASSED.
My series devoted to practicing rest together, the "Virtual Tea Table," returns in September with a revised format. This series provides a 30-minute weekday gathering for tea lovers to practice and explore rest in communiTEA. It meets the first three Thursdays of September from 1:30-2:00pm EDT. Tea friends can join any number of sessions they want (pending space), or take advantage of a discount by signing up for all three September sessions. Friends who sign up for all September sessions will also get a week-four roundup email with rest resources/inspiration.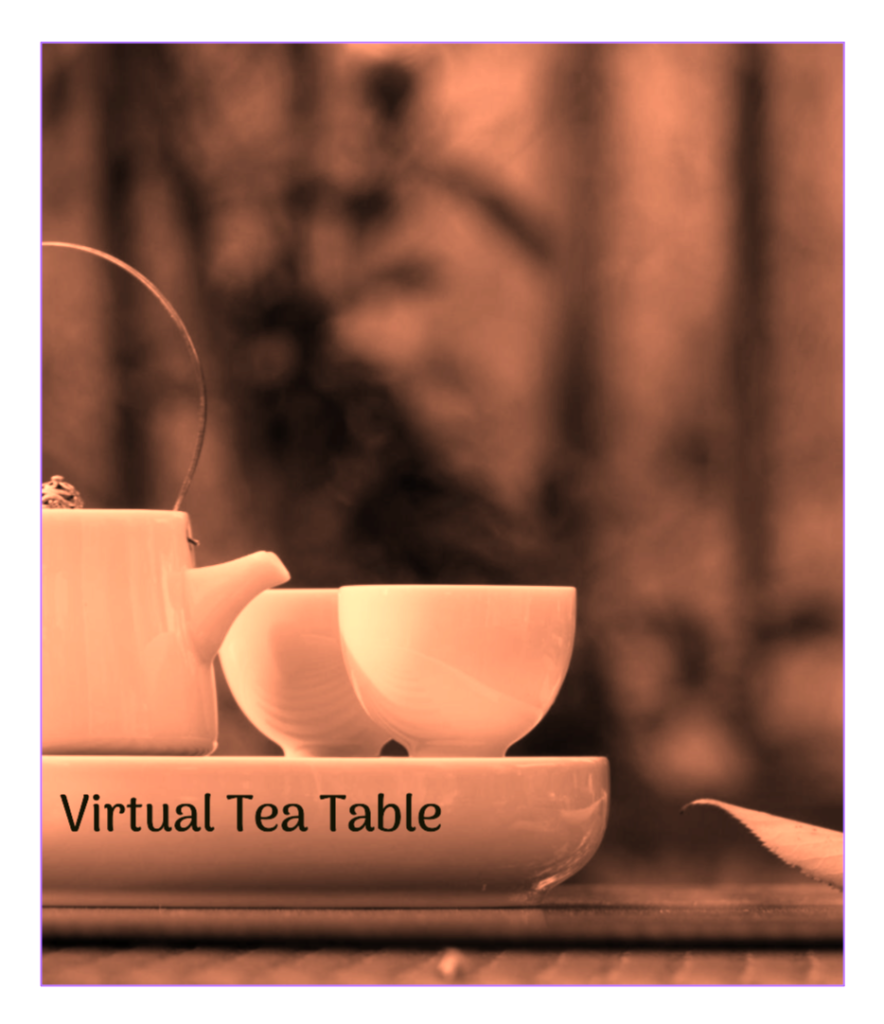 Virtual Tea Table
30-minute, online gatherings on a weekday to practice and explore rest in community with other tea lovers
Thursday, September 7, 14, and 21
Time: 1:30-2:00 PM EDT
Find out more, ask questions, and/or register for the September Virtual Tea Table here.
If creating and scheduling restful habits into your week or resting in communiTEA sounds worthwhile to you, I warmly invite you to join Build Your Rest Practice and / or the Virtual Tea Table. I'd also love to know a pillar of YOUR current rest practice. Let me know in the comments if you'd like. 🙂