Looking for a pure tea–no flavors added–that tastes of chocolate? I heartily recommend trying Korean Balhyo Cha or Balhyo Cha powder for Valentine's Day. This tea's leaves have a wonderful chocolaty note. Prepared a certain way, and without adding any sweetener, the powder has vibes of grown-up, gourmet hot cocoa. Both are delicious!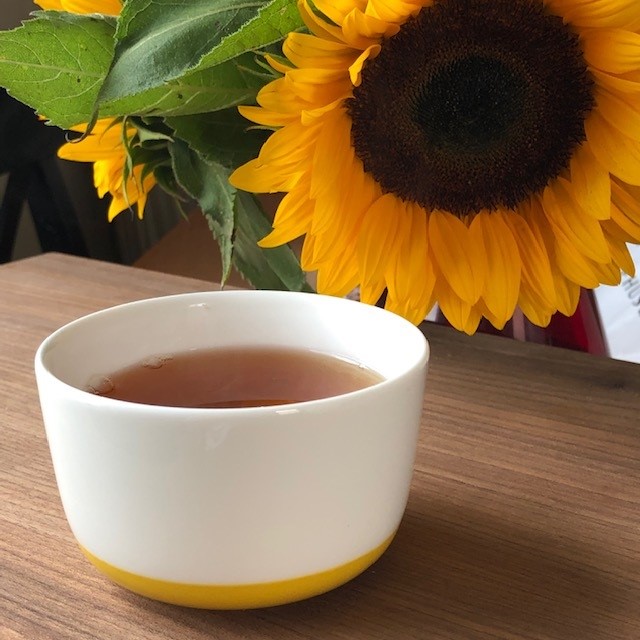 What is Balhyo Cha?
According to the owner of Soocha Tea, Soo Park, Balhyo Cha literally means fermented tea in Korean. She notes it is "a traditional local black tea in Hadong, also known as Jaeksal or Jaeksul in the regional dialect." Besides the lovely chocolate taste, it has natural honey and sweet cream notes, too.
Balhyo Cha powder is made by finely grinding the tea leaves. Because the powdered tea that most Westerners are familiar with is (green) matcha, I've seen at least one vendor refer to Balhyo Cha powder as "Black Matcha."
Powdered Balhyo Cha is silky to the touch. It looks and smells so much like cocoa that the first time I ordered it and opened the container, I was sure that it was a mistake! I thought they accidentally sent me cocoa. You use a whisk to prepare the powdered tea. It can be whisked with only water, or whisked into a tea latte. It's really easy.
How to Prepare Balhyo Cha Powder
If I steep Balhyo Cha tea leaves according to the brewing recommendations, I get that beautiful chocolate note. But, I found I have to go "off label" to get that deep cocoa taste from Balhyo Cha powder.
In my experience, the key to maximizing the beautiful chocolate notes in the powder is to use liquid that isn't too hot. (So, this is where my steeping advice differs from advice I commonly see.) Tea vendors commonly recommend whisking the powder at 90C (about 194F). To maximize the chocolate notes in Balhyo Cha powder for Valentine's Day (or just for life!); however, I have found whisking at closer to 70C (about 160F) is better. It brings out the maximum natural sweetness and chocolate notes. My taste buds may differ from yours, so I encourage you to experiment with the temperature.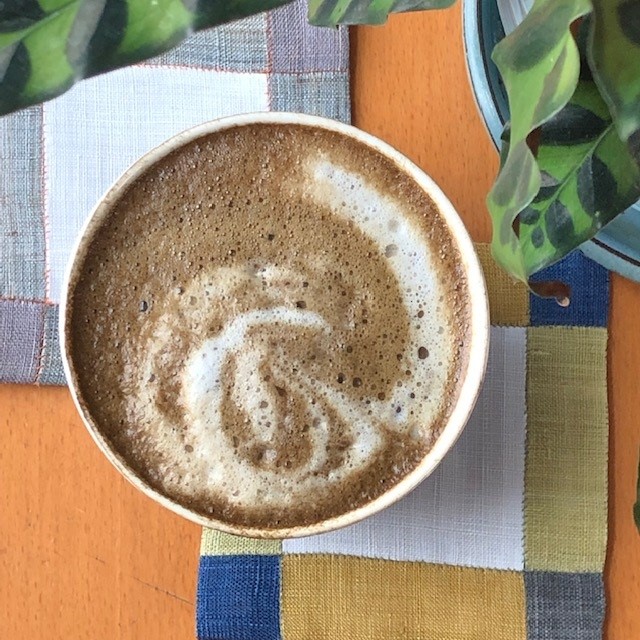 Powdered Balhyo Cha is also wonderful cold brewed overnight in milk. I stumbled into this discovery by accidentally switching Balhyo Cha powder for regular Balhyo Cha tea leaves in a recipe from Soocha Tea. You can find several wonderful recipes for Balhyo Cha tea and powder on the Soocha Tea recipe page, including recipes for a Balhyo Cha Latte and Balhyo Cha Milk.
You could also make a wonderful Sparkling Balhyo Cha by cold steeping the leaves in seltzer. That would be a wonderful non-alcoholic alternative to serve in champagne flutes.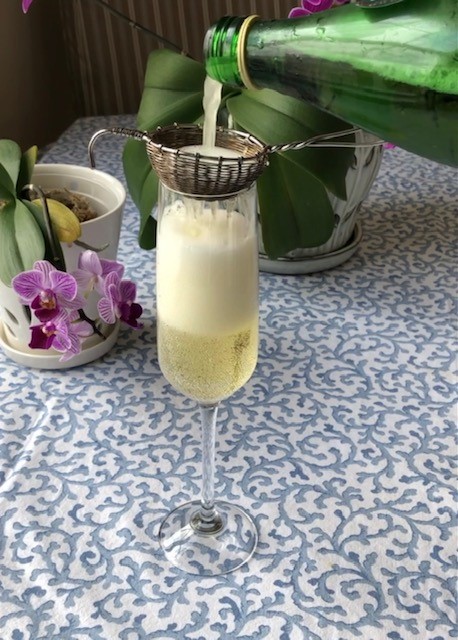 Where to Buy Korean Tea & Learn More
I hope you can try Korean Balhyo Cha or Balhyo Cha powder for Valentine's Day! I heartily recommend Soocha Tea for sourcing your Balhyo Cha and other Korean teas.
If you are interested in Korean teas and/or Valentine's recommendations, I have blog posts with resources to "Learn More about Korean Tea" and other "Valentine's Teas and Tisane" recommendations.