Would you like to learn about tea from the comfort of your own home and have the opportunity to learn from experts who, perhaps, live far away? If you answered yes, then this post is for you! It will provide a curated range of virtual tea talks and workshops, broken down by type. I draw upon experience in this post. I only recommend online events by tea educators and tea businesses that I have attended and found worthwhile.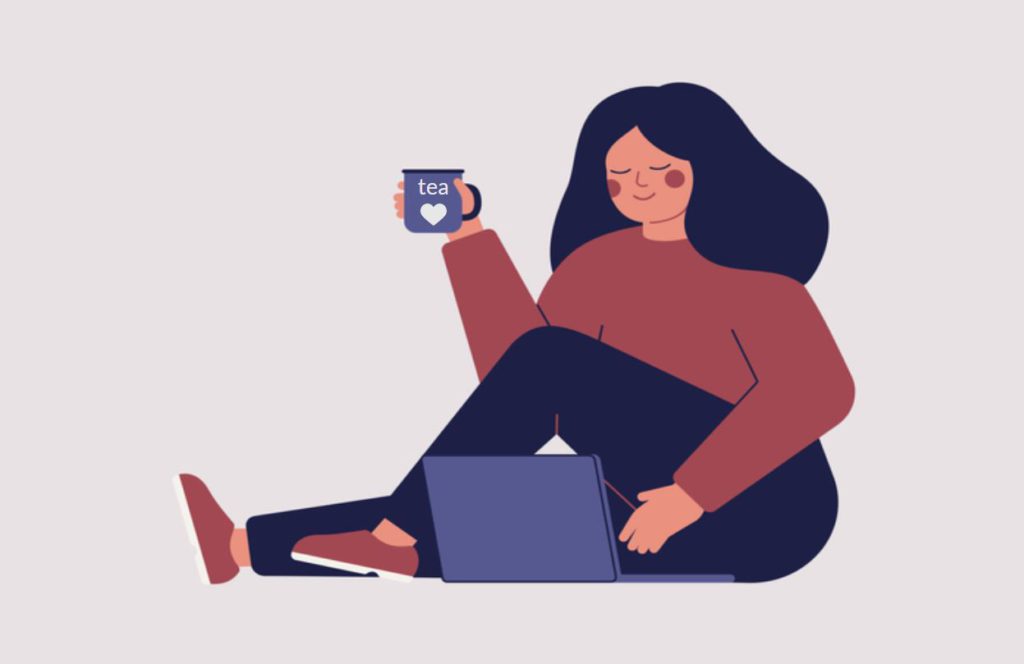 History-Focused Virtual Tea Talks
The virtual tea talks in this section are primarily focused on tea through a historical lens.
Boston Tea Party Ships & Museum is a wonderful, interactive place to visit in person when you are lucky enough to be in Boston. The museum also offers a range of great live (virtual) and pre-recorded tea talks. I've thoroughly enjoyed their live talks. Attending live is wonderful because it gives you the opportunity to ask questions. The talks usually cost about $15 each and require advance registration. The museum's talks range in topics–for example, from the story or myths of the Boston Tea Party to "Phyllis Wheatley's Books of Poetry & the Dartmouth." (The Dartmouth, you might remember, is one of the three ships involved in the Boston Tea Party.) You can find the museum's upcoming virtual tea talks here. For less than the live talks, you can also pay to download their recorded talks.
(I have written about the Boston Tea Party. You can find my Boston Tea Party post here.)
Bruce Richardson is a tea writer, blender, historian, and founder of Elmwood Inn Fine Teas. He has edited or co-authored at least three books on tea, including The Social History of Tea (with Jane Pettigrew). I had the pleasure of talking to him at the NYC Coffee & Tea Festival one year. He was incredibly personable and generous: when he found out I was planning a trip to Boston, he gave me excellent advice on places to enjoy afternoon tea. I have attended at least one of his virtual tea talks (on the tea things of Jane Austen's time). It was lovely! You can find a list of Mr. Richardson's upcoming tea talks here.
Practice-Based Online Tea Events
The virtual tea talks and workshops in this section address steeping, drinking, and/or discerning different kinds of tea. They may also contain historical and cultural information.
The Steeping Room's tea room is physically located in Austin, Texas. [Update: The online store exists and there is local pickup of some baked goods, but their tearoom has closed.] TSR also has an online shop. I have been buying great tea (and tea ware) from them for several years. I attended a really excellent online class on pu'erh tea taught by Emily. (Apologies for not knowing her last name.) Since closing the store, the tea classes haven't resumed yet. I hope they will!
Soocha Tea is located in Toronto, Canada. If you live within the U.S. or Canada, you can buy their award-winning Korean teas (and other tea-related things) online. I took an excellent virtual tea workshop on Korean green teas, complete with delicious samples to steep and taste during the workshop. The owner, Soo Park, conducted the workshop. I've also attended her monthly virtual tea talks that bring together different people in the tea industry to share their knowledge about and love for different kinds of tea. The talks require advance registration and are free. They also provide registrants the option to make a donation in any amount that Soocha Tea sends to a different designated charity each month. Ms. Park expects to have upcoming events shared on her website sometime in May 2021. Before then, I highly recommend following @soochatea.canada on Instagram so you can find out about her wonderful virtual tea talks and workshops!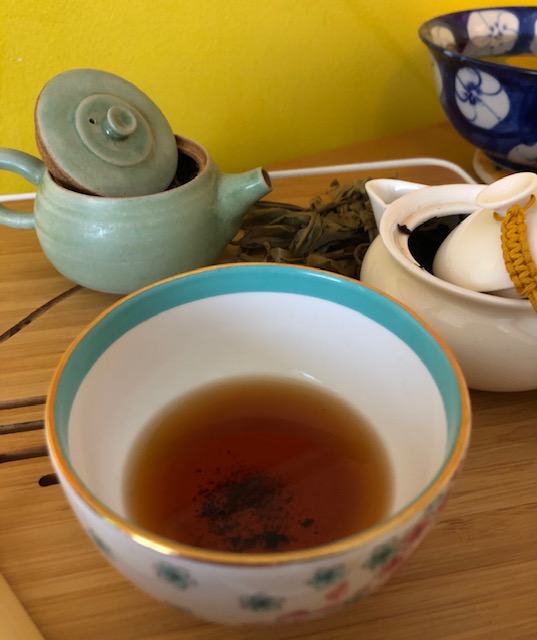 I learned about Momo Tea from one of the Soocha Tea virtual tea talks. Momo Tea, also based in Toronto, Canada, focuses on Japanese teas. I took an excellent virtual matcha workshop with Momo Yoshida, founder of the business. The online workshop walked us through comparing four different grades of matcha. Ms. Yoshida covered Japanese tea locations, production, and cultural traditions, and so much more! You can find out about Momo Tea's upcoming events at www.momotea.co/event. I also highly recommend following @momoteatoronto on Instagram.
Tea, Meditation, and More
The tea events highlighted in this section can focus on the practical elements of steeping and learning about tea, but often integrate mindfulness and other ways of thinking and connecting through tea.
Sooz Hammond of Being Tea is a full-time tea educator, developing curriculum, teaching, and working with individuals, groups, and organizations both online and in person. Sooz teaches and organizes a wide range of virtual tea-themed classes. Their classes include everything from practical tea skills on brewing and purchasing loose-leaf tea, to tea and meditation. Some of Sooz's offerings are open to the public and available to drop-in anytime, such as their weekly tea meditation classes, Tea & Contemplation (Friday mornings) and Quiet Tea Sundays (Sunday mornings). I have found both of these weekly events incredibly helpful for my own mindfulness practice and feeling connected to others during the lonely pandemic days.
Sooz often collaborates with other talented people, like Adam Grossi in the Tea & Contemplation series. Sooz also offers seasonal classes like a wonderful "Women's Day Tea Meditation & Poetry Reading."
In addition to the the open alternatives, Being Tea offers different monthly membership levels to access either the library of recordings (over 100 classes available), or the library plus many free live events. I joined as a "Practitioner of Tea" member and have attended over a dozen different live events organized by Being Tea. Whether you are someone first exploring tea or a more experienced tea lover, Being Tea offers many wonderful opportunities to learn and connect. You can learn more about Being Tea's offerings, including membership, teacher training, customized workshops and special events, at beingtea.com.
If you are interested in tea and mindfulness, you might enjoy my post of unorthodox tea pairings–tea photos with moTEAvational quotes.
Finding Other Online Tea Classes
Can't find an online tea class that works for you from my suggestions above or want to diversify your search? Here are two strategies to try.
If you are on Instagram, I recommend following tea educators, tea bloggers, or companies that interest you. They often share information about virtual tea talks and workshops.
You can also visit the websites of your favorite tea companies and bloggers and look for their "upcoming events" or "tea education" tabs.