Join other tea lovers for a restful session around October's Virtual Tea Table.
This series provides a welcoming weekday space to rest in community with other tea lovers online.
We integrate a meaningful break (30 minutes) into our workweek to slow down and recharge.
Sign up for as many or as few sessions as you like!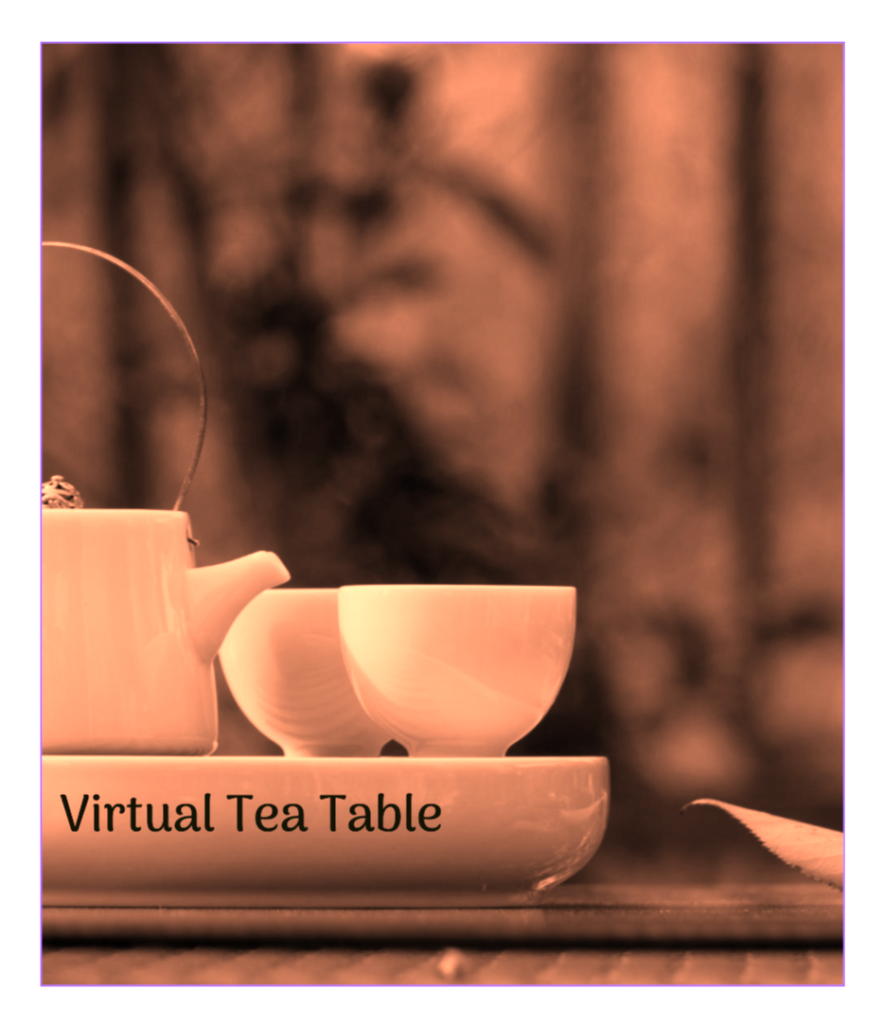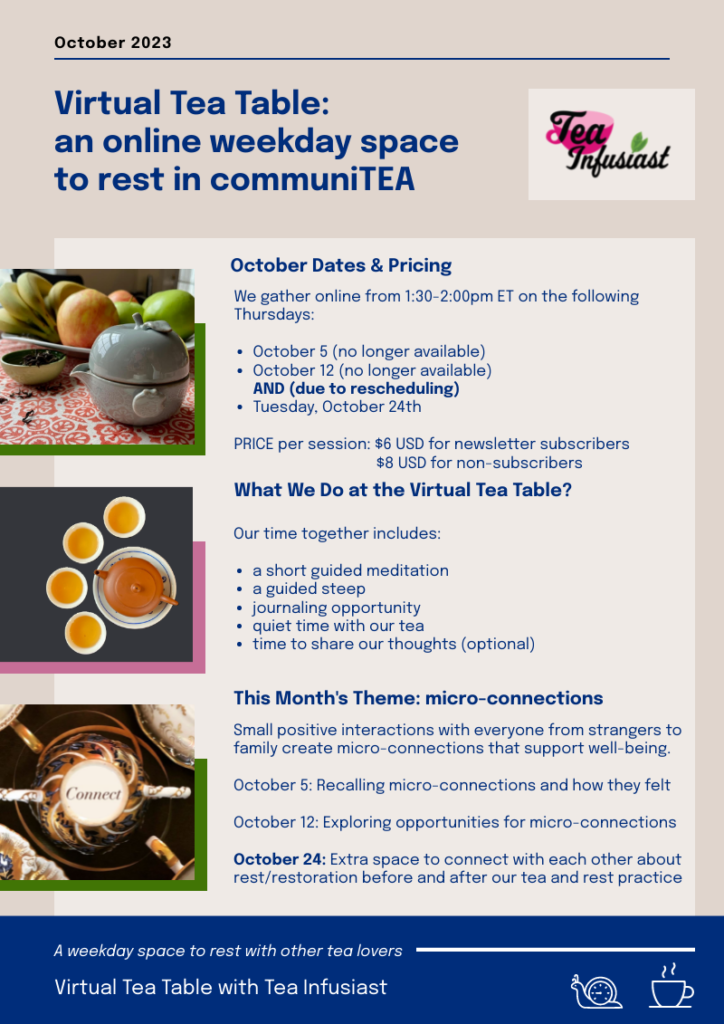 Sign up and/or ask questions about October's Virtual Tea Table here.
Interested in why I created this series, check out my post: "Making Time to Pause, Especially When Busy."