This post overviews the flowering of Chilean tea culture. Specifically, it shares how tea displaced mate, and how Chile became the country with the highest per capita tea consumption in Latin America and the only one that drinks more tea than coffee.
Opportunity to Learn and Taste
In early October 2023, I attended a fabulous lecture and tea tasting by Professor Verónica Ramírez of Universidad Adolfo Ibáñez. She was a guest speaker in one of Professor Ana Simon-Alegre's classes at Adelphi University.
Chile, I learned, has the highest per capita consumption of tea in South America and is the only South American country where people drink more tea than coffee. The Tea and Coffee Trade Journal shares details on this point: "Chile is the largest regional tea market [in South America], with 40 percent of the region's tea consumption despite having only three percent of its population." During her lecture, Prof. Ramírez led us through some key points on the factors that led to the flowering of Chilean tea culture.
Before Chile's War for Independence from Spain
Before Chile's War for Independence from Spain in the early 1800s, Prof. Ramírez explained that mate (pronounced mah-tay)–a drink popular in other parts of South America at the time, too–was the preferred drink in Chile. Chileans of diverse socioeconomic status, living in rural or urban areas, preferred the drink.
Mate is not made from the camellia sinensis plant used to make tea. It comes from the yerba mate plant. It is rich in nutrients, antioxidants, and caffeine. In fact, Prof. Ramírez explained that mate has more beneficial nutrients and antioxidants than green tea.
Tea Culture Blossoms in Valparaiso in Early 19th Century
The consumption of tea and tea culture first took off in Valparaiso, a major seaside city in Chile northwest of Santiago, after Britain helped Chile in its war against Spain for independence.
British sailors and visitors brought tea. At first, tea became popular among socioeconomically advantaged Chileans.
After the war, there were exchanges–for example, with some Chileans going to Great Britain to study–that also contributed to more Chileans drinking tea. The flowering of Chilean tea culture had begun.
By the end of the 19th century and early 20th century, coffee and tea displaced mate as the drinks of choice in Chile. This was true for all social classes.
Even when Chileans drink coffee, Prof. Ramírez shared, they often initiate the gathering by inviting each other to tea. Other South Americans sometimes refer to Chileans as "the English of the South."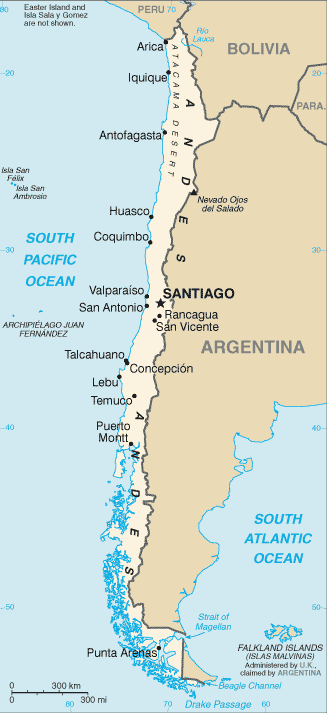 National Hygiene Campaign
Besides the influence of the British, other factors led to the ascendancy of tea. When the Chilean government ran a national hygiene campaign, for example, they chose to promote tea over mate. Given mate's status as a nutrient-rich drink that is also high in antioxidants, this choice may seem puzzling. According to Prof. Ramírez, the reason they choose to promote tea is based on how mate was consumed. It was the practice to share a gourd of mate and use the same drinking straw (or bombilla). Then, pass it around. The hygiene campaign, of course, could have promoted not sharing straws and the same gourd when drinking mate. Instead, they decided that it would be harder to change how people consumed mate than to promote tea as a "healthier" alternative. This decision encouraged the further flowering of tea culture in Chile.
Modern Advertising and Adding Chilean Flavors
Despite tea's popularity among all classes and diverse geographical locations in Chile now, it is often marketed as classy or "high-toned." So, there seems to be some class overtones or aspirations to enjoying tea in Chile.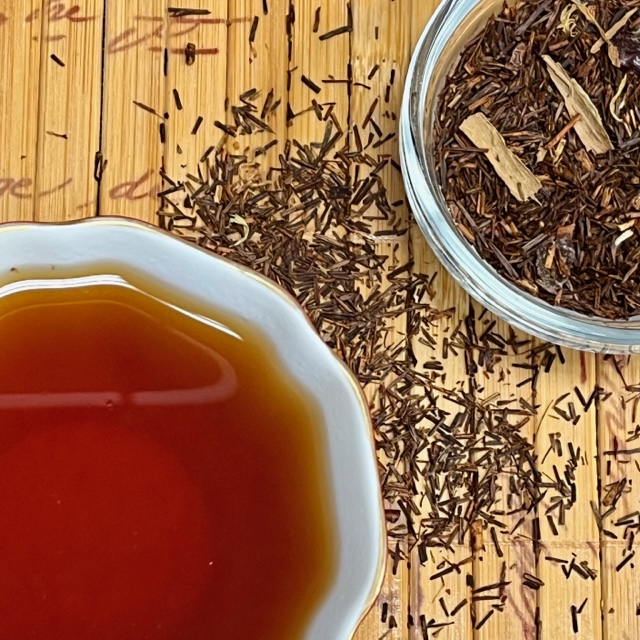 Chilean tea sellers often add local flavor–literally–to their imported tea. Very, very little tea (or mate) is grown in Chile. Chilean tea companies import and blend it to make it more Chilean. They purchase tea from countries like Sri Lanka. Then, blend it with local flowers, herbs, and berries–for example, adding rose hips, maqui berries, etc.
In fact, these blends, as reported by the Tea and Coffee Trade Journal, are often priced higher than regular black tea. Many consumers, the journal states, associate the "fruit and herbal tea infusions" as "special occasion beverages for relaxing and de-stressing." Many increasingly view these herbal blends as healthier variations of everyday, plain black tea, too.
A Chilean Tea Sommelier Shares Her Memories
For another perspective on the flowering of Chilean tea culture, I reached out to Daniela Titiun. She is a T.H.A.C.-certified tea sommelier from Chile.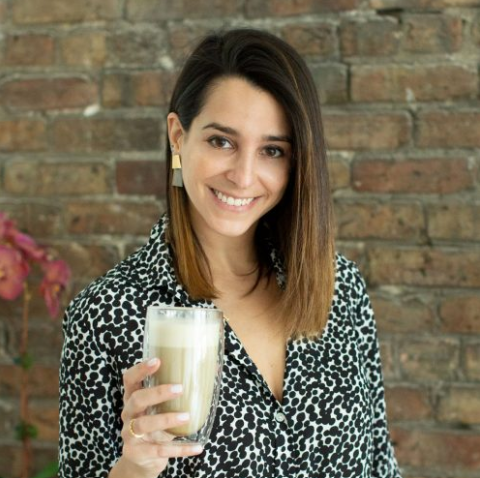 She runs the Tea Cachai website and Instagram account. Daniela shares:
We renamed 'tea time' as 'once' (that's a story for another time). It customarily consists of a cup of tea and typical Chilean bread types with egg, or avocado, or jam, etc. 

Growing up as a child, there were only one or two brands of tea and the only ones I remember that were available at the time were pure black tea blends, nothing fancy. 

One of my strongest memories of that time, and probably to anyone who was around during the 80s and 90s, was the iconic tv commercial "The Tea Club Table." The table shows an infinite table through the whole length of Chile with people from different cities, towns, backgrounds gathered to have tea.

This commercial was so powerful that "Tea Club Table" is still used today as slang referring to big, crowded tables.
Concluding Thoughts
From no tea to a prodigious tea-drinking country, from overwhelmingly black tea to the increasing varieties of tea, Chilean tea culture continues to grow and change.
Here's hoping for more opportunities to learn and taste!
Interested in more posts about tea culture, you might enjoy these posts: