November 2023, Autumn
Welcome to the November 2023 Edition of Tea Infusiast News–a monthly newsletter for tea lovers to connect with and through tea. This is the 11th edition of the newsletter and the first one that is appearing here on the website!

In This November 2023 Edition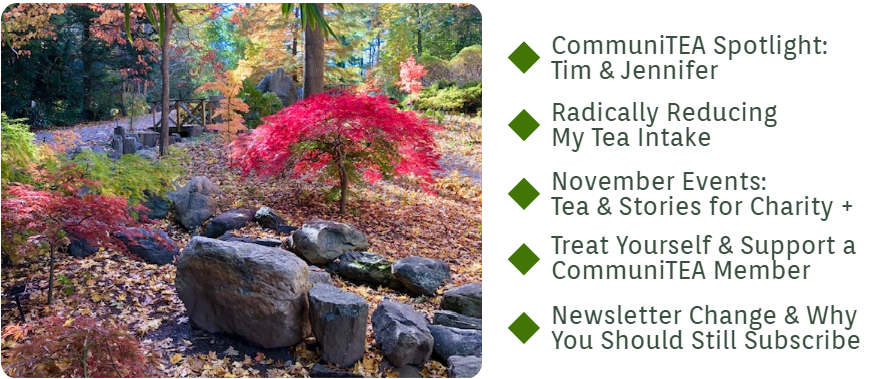 CommuniTEA Spotlight
November's CommuniTEA Spotlight shines on Tim & Jennifer! They are active on Instagram.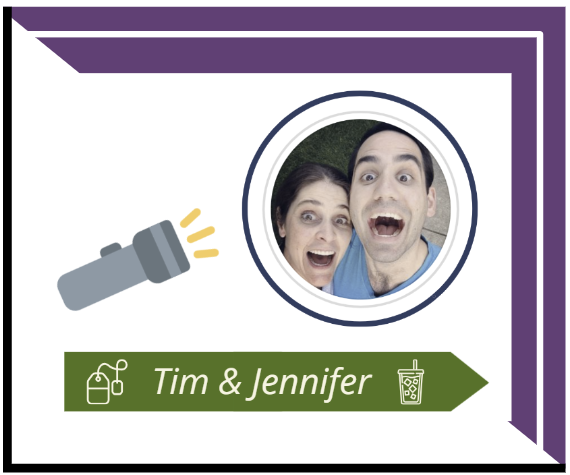 Tim and Jennifer stand side by side and review teas (particularly blended or flavored) and tisanes. Often, they compare a hot and a cold steep of the same blend.
Their reviews, like Tim and Jennifer, are super charming!
Bonus: the Instagram cover for each reel usually names the featured tea or shows a photo of it. So, it's a useful resource, particularly if you like tea blends.
Radically Reducing My Tea Intake
I spent a good chunk of September weaning myself off tea to see if it would help some health issues I'm having.
I went from having two tea sessions per day and consuming 7-8g of tea a day, to zero.
In October, I went a few weeks without any tea, then added one light tea session per week.
It probably goes without saying for someone that runs a tea-related website, Instagram account, and events: this radical reduction in tea has been a big change.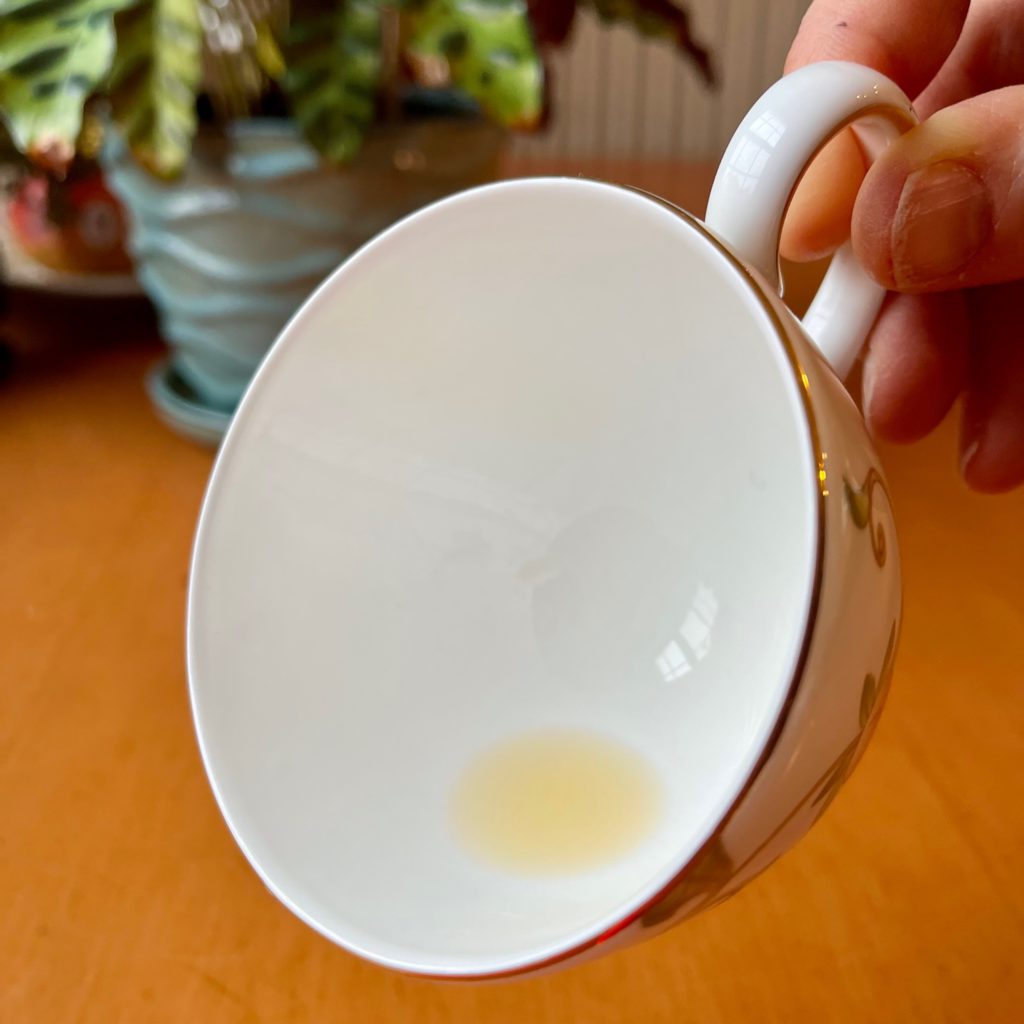 I am grateful for some lovely herbal teas, but I still deeply miss drinking tea from the beloved camellia sinensis plant more regularly.
I anticipated some of the challenges of radically reducing my tea intake. I expected to miss the flavor, be thrown a bit off schedule by removing one of my favorite daily mindfulness practices, and feel the ill effects of the initial caffeine withdrawal. And, I felt all these things! So much! The many tealess days have also brought some unexpected questions. Here, I'll focus on one that I struggled with: what does it mean to "waste" tea?
Story of a Teacup: Event for Charity
I am hosting Story of a Teacup, a fundraising event for a nonprofit, on November 5, 2023, from 2:00-3:15pm ET, and I'd love to have you join us! It'll be my third year hosting Story of a Teacup.
Three other members of the community are generously donating their time and skill to help make this a fun and memorable event.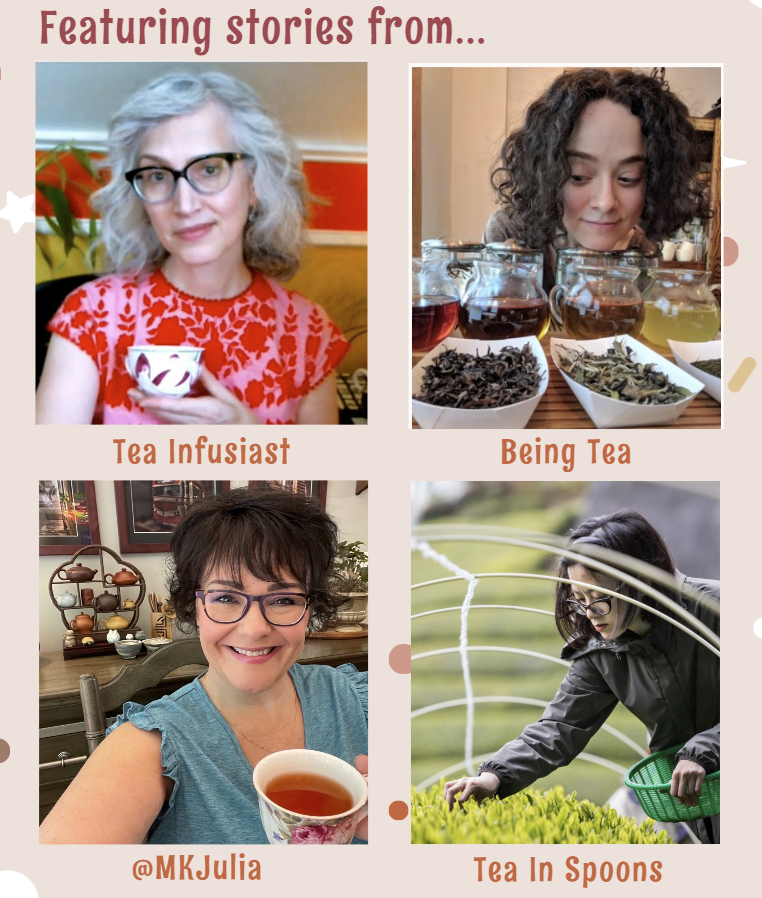 At the event, we steep and sip our tea together, admire a beautiful piece of teaware from our storytellers' collections, and hear why that piece is special to them. Besides me, storytellers include Sooz from Being Tea, Connie from Tea In Spoons, and Julia from @mkjulia.
All proceeds will be donated to Caring Across Generations, an organization that works to shift policy and culture to better support caregivers.
November's Virtual Tea Table Series
My weekday rest series for tea lovers, the Virtual Tea Table, continues online in November. We meet the first three Thursdays, 1:30-2:00pm ET. You can sign up for as few or many sessions as you like.
Treat Yourself & Support a Member of the CommuniTEA
If you are active on tea Instagram or TikTok, have attended some online tea events, or read Brown Girl Magazine, you have probably encountered the poetry of Taniya Gupta, AKA YogaTeaPoetry.
If you haven't read her poetry yet, you are missing out! What Will People Say, Taniya's first book of poems, releases on January 9, 2024.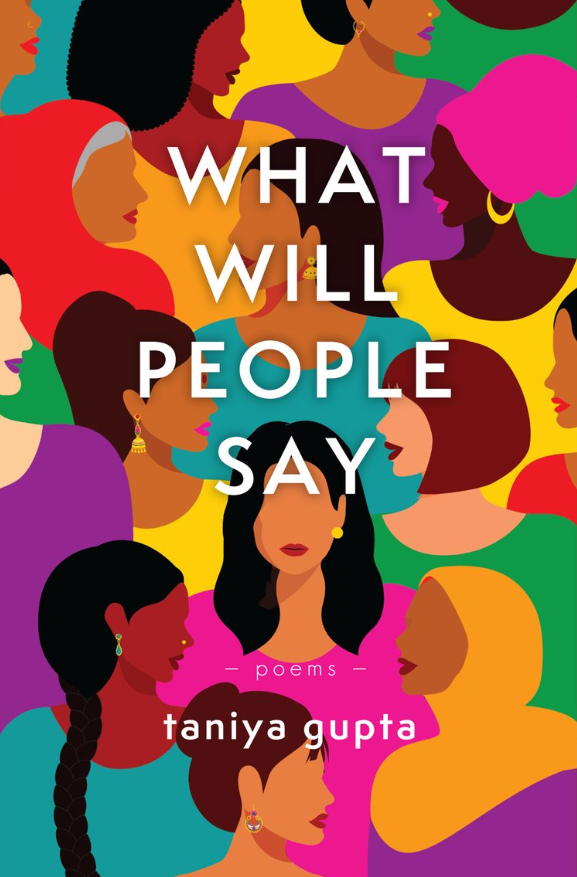 I had the incredible honor of reading What Will People Say before its release. I encountered more of the beautiful, raw, vulnerable, and evocative poems that I have come to admire Taniya for.
As arranged (and lovingly paired with teas!), Taniya transmits the poems in What Will People Say with an intimacy that makes readers feel like she is confiding in us. We can't help but to care deeply for the hurting, fierce, grieving, joyful, and loving being that emerges from the pages. Somehow, in sharing her story, she has also shared part of ours.
I wholeheartedly encourage you to treat yourself and support Taniya by pre-ordering What Will People Say. Pre-orders really help authors, especially new authors!
Why Did the Tea Infusiast News Move to the Website?
I loved making the old school, newsletter format editions of Tea Infusiast News. (Here's the October 2023 edition as an example.) I really like how they looked on a computer or tablet. The problem, however, was that the tool I use to create them doesn't resize for phones. And, many of us read emails and use the internet on our phones. So, I was looking to address that issue.
Discussing this challenge with a tea professional who is also a cherished friend, they opened a line of questioning that I couldn't answer satisfactorily: why does Tea Infusiast News need to be restricted to subscribers only? What about the content makes it need to be restricted? This led me to think. What if I made the newsletter easier to read on any device (including phones) and opened it up? I decided to give it a try. And, I already had this website to make it happen! So, the November 2023 Edition of Tea Infusiast News is on the website. (Also, now that it's on the website, it's easier for readers to share their comments! See below.)
Why Subscribe If the Newsletter Is on the Website?
There are a handful of reasons that I encourage you to subscribe to Tea Infusiast News if you have not yet, or to continue your subscription if you already are.
Know exactly when the newsletter is available and gain easy access. As a subscriber, you will get an email letting you know that the newsletter is live and linking to it.
In my monthly email–not posted on the blog here–I will still offer subscriber-only giveaways and bonus goodies, as well as discounts and advance notice of events.
I email sparingly and won't clutter your inbox. Most months it's just one email. Occasionally, if there are special events or offers, I send another email.
Subscribing is an important way of supporting my work! It motivates me to keep creating tea content and events. I deeply appreciate Tea Infusiast News subscribers.
You can unsubscribe at any time. (The unsubscribe link is provided in my emails.)
ICYMI: On the Blog
A few weeks ago, I had the pleasure of attending a lecture by a Chilean scholar and then talking about Chilean tea culture with a tea sommelier who was born and raised in Chile. I learned a lot about the historical switch from the domination of mate to tea in Chile. I was also surprised to learn that Chile became the country with the highest per capita tea consumption in South America! Find out more in my post: "The Flowering of Chilean Tea Culture."